The Little House, Orthez
Site de l'Office de Tourisme, texte en Francais.

The Little House at Orthez is situated in Béarn, of which it was once the capital. This is a rural part of Gascony in France as yet not suffering from major international tourism. The market town of Orthez, with its fascinating history, lies on the Gave de Pau ("gave" is a Béarnaise word meaning "river"). The speaking of the Béarnaise language is now largely confined to the older generations, but the main street names remain dual signed.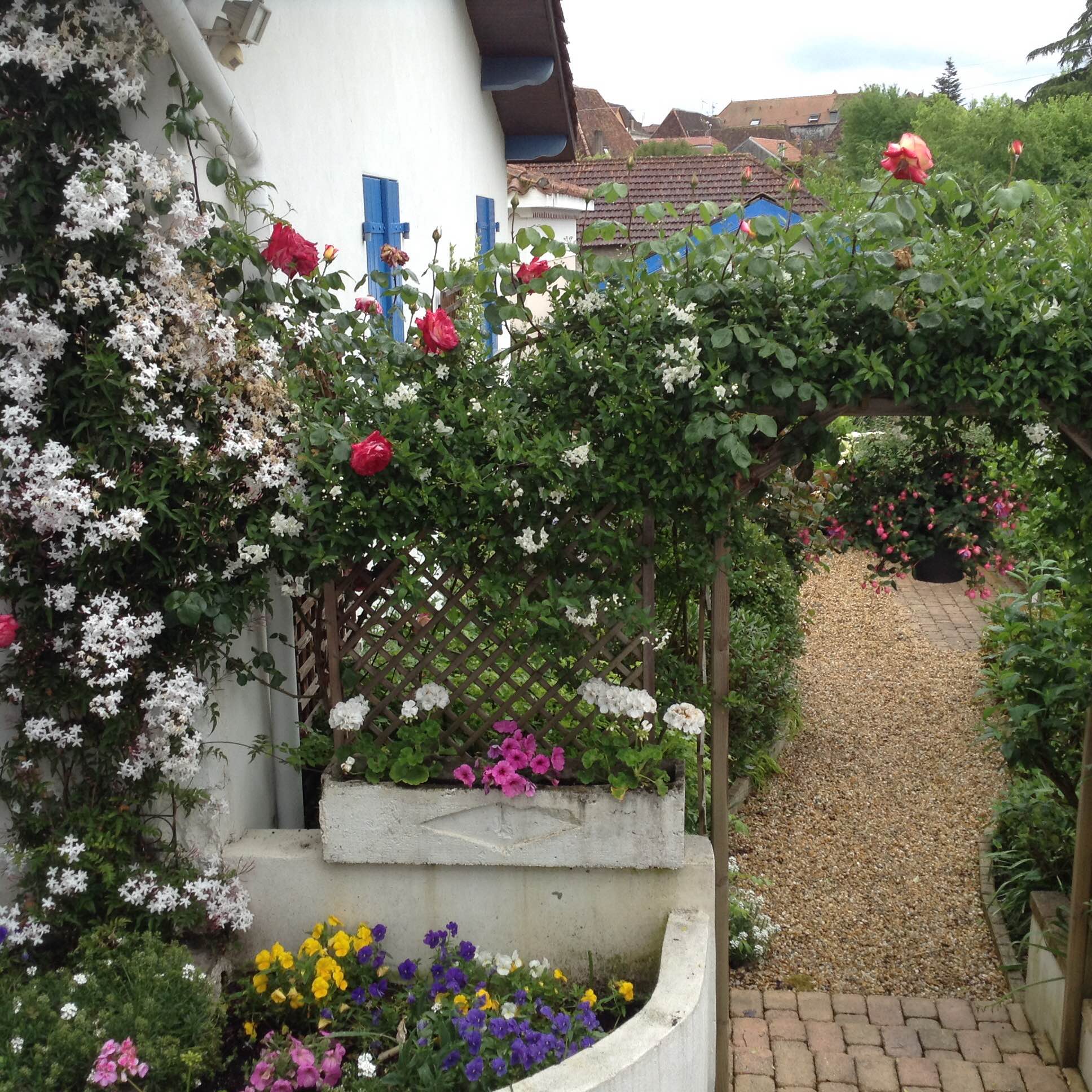 Orthez provides an ideal base for visiting a variety of the marvellous features of South West France. Less than one hour from Pau, Lourdes and Biarritz airports; 5 minutes from TGV station to Paris; and 5 minutes from auotroute A64.

It lies on one of the four main routes for pilgrims walking to Santiago de Compostella (Saint Jacques de Compostelle). Within one hour's travel are the coast, e.g. Bayonne and Biarritz with their Basque history and language, the Pyrénnées, the beautiful city of Pau with its historic connections with Britain (e.g. some 300 nineteenth century English villas spread round the city) and, of course, the pilgrimage centre of Lourdes.

The Little House offers spacious facilities for two persons, more compact if more than two. It is fully-equipped with a double bedroom and a bed settee in the large living room, but expect all the modern comforts of a small home. For full details of the facilities, go to about the little house.

Situated just 200 metres from the market, the church, and a number of local shops, bars, cafes and restaurants. Yet we are only a short distance from the stunning countryside, the Jurançon wine appellation, and the site of the Battle of Orthez - the last battle of the Peninsular War resulting in Wellington's defeat of Napoleon's forces and the abdication of the latter.

Our guests are assured a warm welcome. Please explore our site and do contact us if you would like further information, +33 559 690668.